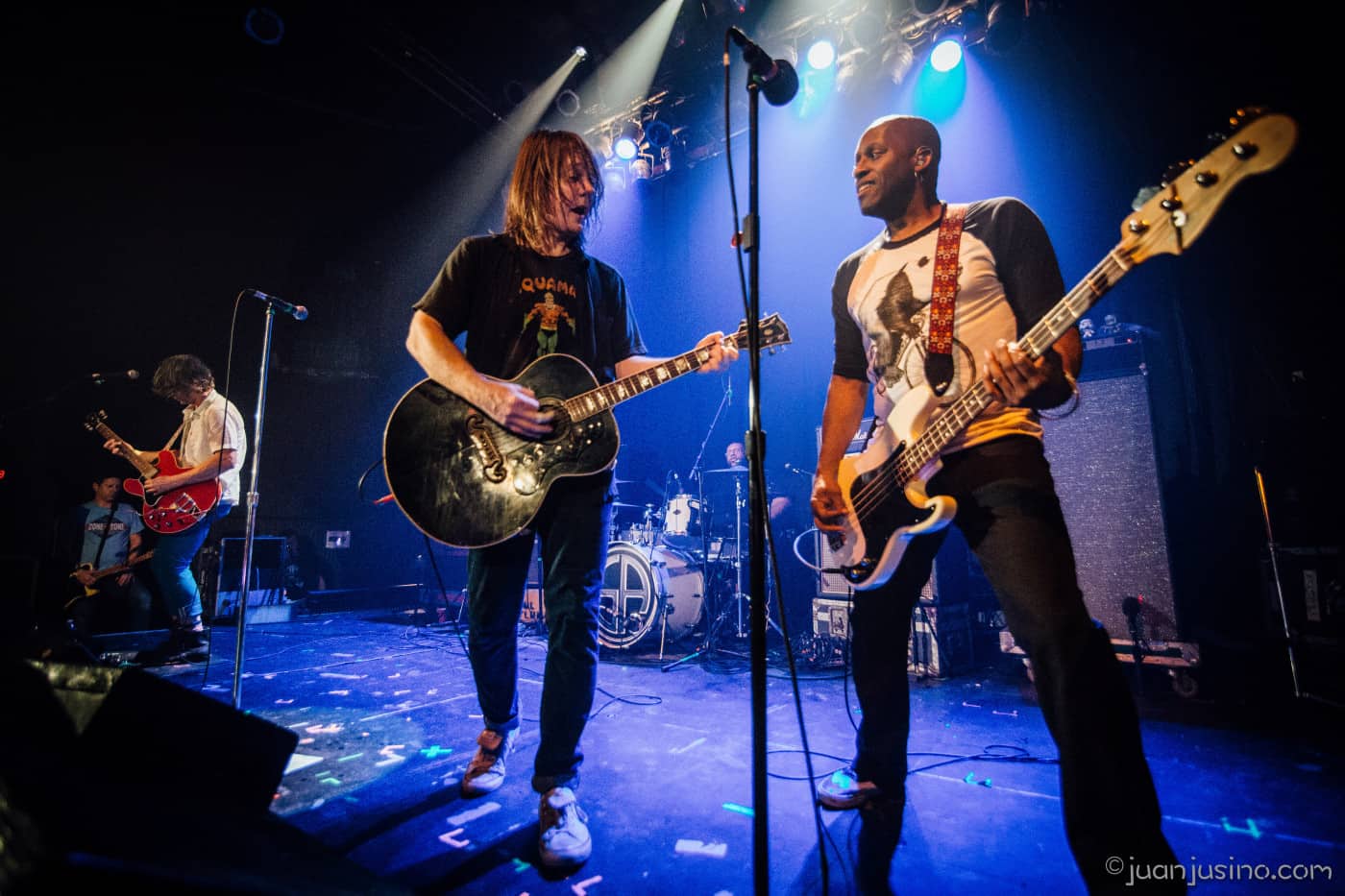 By Juan Jusino, Tampa Correspondent
Venue: State Theatre, St. Petersburg, Florida-October 30, 2015
In 1993, Soul Asylum was one of the biggest bands on the planet.  At the peak of the alternative revolution of the early 90's, their release of the iconic mega-hit "Runaway Train" from the album Grave Dancers Union (1992) turned them into superstars.  Very few bands enjoyed the same critical and commercial success as Soul Asylum.  The band played at Bill Clinton's presidential inauguration in 1993, Grave Dancers Union was certified triple-platinum that same year and "Runaway Train" won a Grammy award for best rock song in 1994.
Like many bands from that era, Soul Asylum no longer enjoys the same commercial success as they did in the 90's.  Multiple lineup changes and the unfortunate loss of founding member Karl Mueller (bass) to cancer in 2005 have changed the image of the band that the world once fell in love with.   Thankfully, founding member Dave Pirner (vocals) remains determined to keep the band alive with a new line up that carefully protects their original sound.
Co-headlining, were the legendary Meat Puppets.  A group better known for their album Too High To Die (1994), and whose popularity was propelled after their collaboration with Nirvana on their highly successful live album Unplugged in New York (1994).  With little to no talk in between songs, their impressive performance was strictly all about the music.  With a heavy psychedelic flair, each song seemed to extend into what sounded like an early 90's extended punk/grunge jam session.  Classics like "Lake of Fire" and "Plateau" were more than enough to satisfy the crowd of mostly in between their late 30s to early 50s.
Soul Asylum took the stage shortly before 11pm, fittingly kicking things off with the opening track from Grave Dancers Union, "Somebody to Shove".  The energy of the show was pushed to a high early on, with back-to-back performances of hits like "Just Like Anyone" and "Misery" from their second most popular album Let Your Dim Light Shine (1995).  Shortly thereafter, fan favorites from Grave Dancers Union "Black Gold" and "Without a Trace" were also performed back to back, leaving the impression that some songs on the set list were purposely grouped by album.
Concertgoers have grown accustomed to the common practice of acts saving their biggest hits for last.  Soul Asylum broke this "rule" by surprising the crowd with "Runaway Train" in the middle of the second half of the set.   As one would expect, the nostalgic crowd loudly accompanied the song.  After a few more songs, the band left the stage and then returned for a two-song encore, putting end to a night full of 90's nostalgia.
Soul Asylum Members: David Pirner, Michael Bland, Winston Roye, Justin Sharbono, Karl Mueller (RIP); Genre: alternative, grunge; Home town-Minneapolis
Meat Puppets Members: Curt Kirkwood ,Cris Kirkwood, Elmo Kirkwood, Shandon Sahm; Genre: rock; Home Town: Austin/Phoenix
PHOTO GALLERY
Soul Asylum
Meat Puppets
VIDEOS
Soul Asylum "Runaway Train"
Circa 1994-The Meat Puppets-"Lake of Fire"
https://www.youtube.com/watch?v=jAyRkVPu0b0
The images may not be reproduced, copied, transmitted or manipulated without the written permission to Rock At Night and the photographer. Use of any image is a violation of the United States and International Copyright laws.
Latest posts by Juan Jusino
(see all)