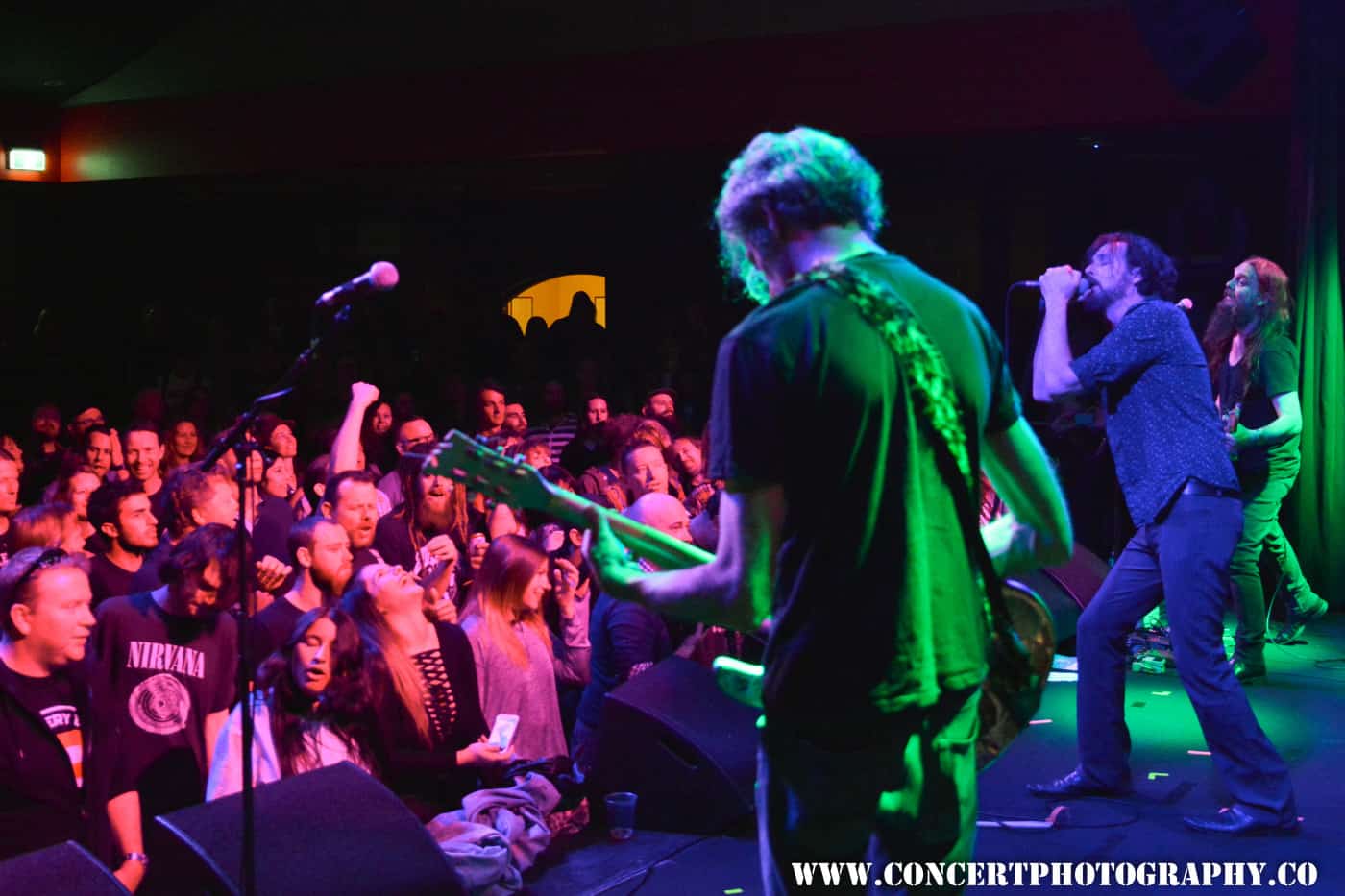 By Courtney Dabb, Sydney Correspondent
Venue: Manning Bar, Sydney–September 11, 2015
Tumbleweed (supported by) Smudge and Richard In Your Mind-Manning Bar
Rock At Night was at the Manning Bar, Sydney on Friday night to relive the 1990s with musical legends like Australian "stoner rock" band Tumbleweed and indie-pop band Smudge. Also in the mix were psych-pop band Richard In Your Mind. Check out the photo highlights of the show!
TUMBLEWEED
MEMBERS: Richie Lewis (vocals), Lenny Curley (guitar), Paul Hausmeister (guitar), Jay Curley (bass), Steve O'Brien (drums); Home Town: Wollongong, New South Wales, Australia
Circa 1993 "Daddy Long Legs"
"Mountain"
SMUDGE
MEMBERS:  Tom Morgan, Alison Galloway, Adam Yee; Home Town: Sydney and Maitland
Circa 1993 "The Outdoor Type"
RICHARD IN YOUR MIND
Members: Richard the first, Conrad, Pat, Richard the second, Joey Jo Jo; Home Town: Sydney
The images may not be reproduced, copied, transmitted or manipulated without the written permission to Rock At Night and the photographer. Use of any image is a violation of the United States and International Copyright laws.
Latest posts by Courtney Dabb
(see all)