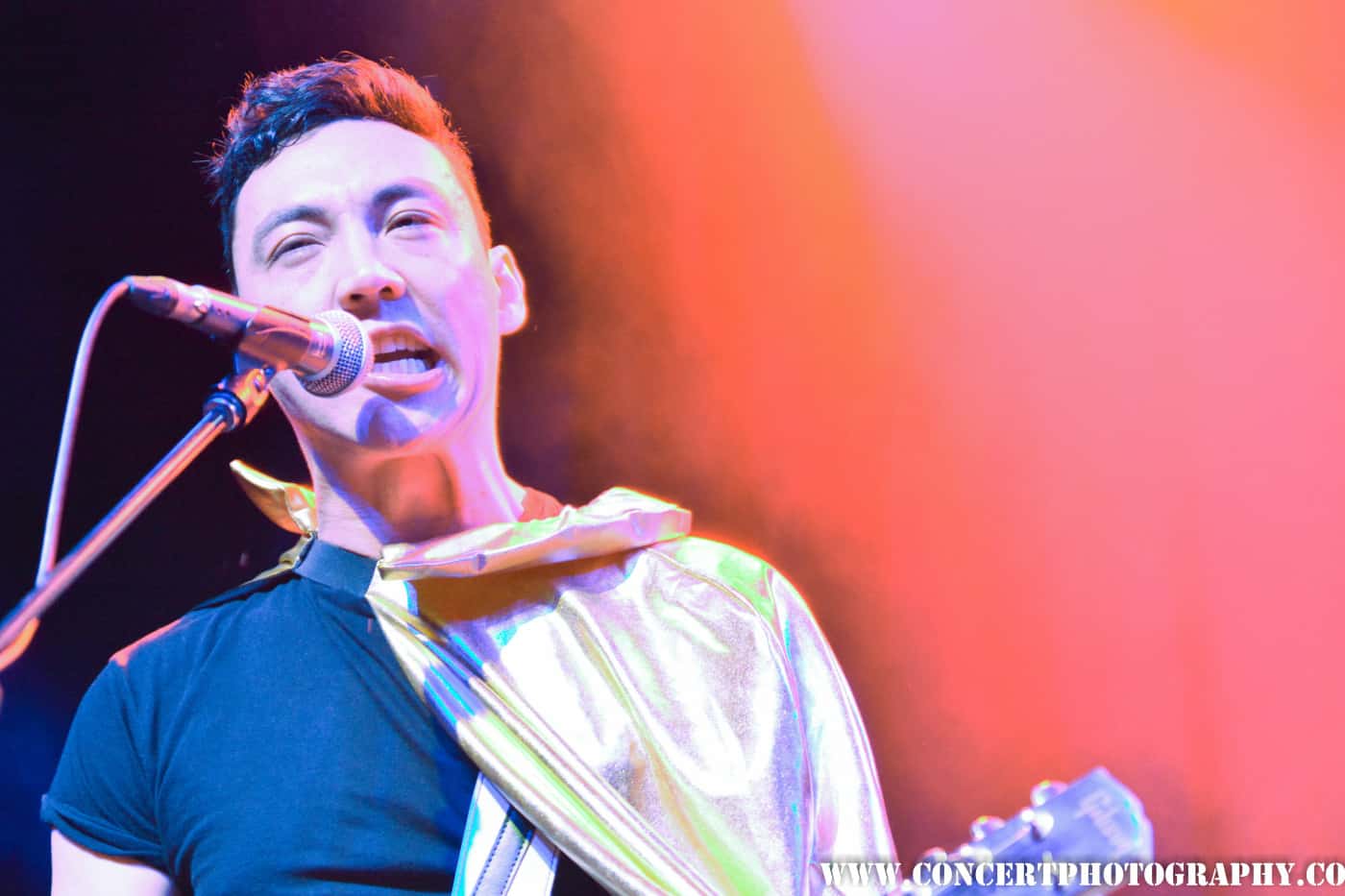 By Courtney Dabb, Sydney Correspondent
Venue: Manning Bar–August 29, 2015–Regurgitator
Rock At Night had the pleasure of seeing quirky fun rock band Regurgitator at the Manning Bar on Saturday night. The band, which formed in 1993, played most of their greatest hits including "Polyester Girl" and "I Will Lick Your Arsehole." With cape flying and prancing, Quan Yeomans put on quite a show.  Even with the band's longevity they still felt fresh and "full of piss and vinegar."  You can see the photo highlights below:
Members: Quan Yeomans – guitar, vocals, sounds Ben Ely – bass, vocals, sounds Peter Kostic – drums; Genre: mixed; Home Town: Brisbane, Melbourne, Sydney
PHOTO GALLERY
I Sucked a Lot of Cock"
"My Friend the Robot"
FACEBOOK
The images may not be reproduced, copied, transmitted or manipulated without the written permission to Rock At Night and the photographer. Use of any image is a violation of the United States and International Copyright laws.
Latest posts by Courtney Dabb
(see all)