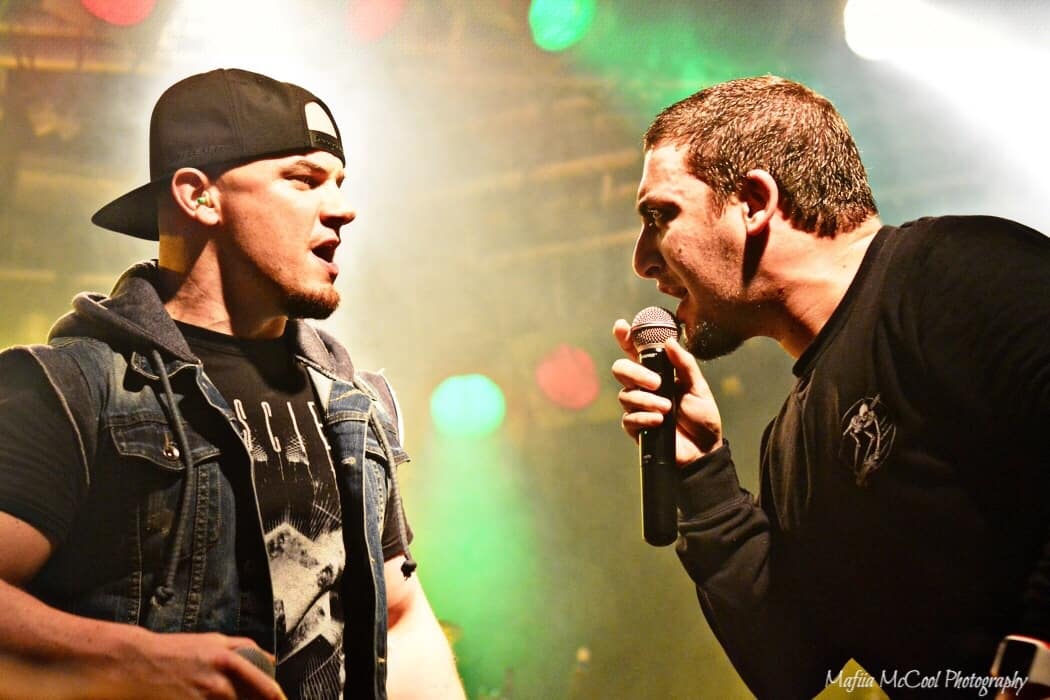 By Mafiia McCool, Perth-Australia Correspondent
Venue: Amplifier, Perth, Australia–September 11, 2015–Tempest Rising, This Other Eden, Lets Kill Uncle, Netvsky Prospekt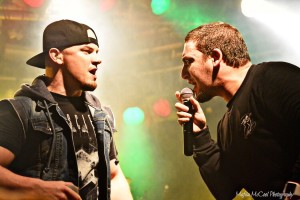 Western Australia's local Heavy Metal lads Tempest Rising headlined at Amplifier, Perth-AU on Friday night, launching their latest single, 'Know My Name'. Tempest Rising, along with Pyromesh (reformed for one night only), and other local WA talents, This Other Eden, Lets Kill Uncle, and Netvsky Prospekt, gave the punters a performance to be remembered.
Nevsky Prospekt were up first and a great band to start the night with. Stuart McKay, Hadyn Bishop and Perry De Gennaro's performance was outstanding. Their tracks were contagious, drew the crowd and kept them there. From a photographers perspective, Perry (drummer) made shooting fun, and the lights for the first two sets were a photographers wet dream.
Lets Kill Uncle was up next, they set the scene for the rest of the bands performing, with their stage presence at a live gig. Anto's vocals were brutal, it was a sick set. It was my first time seeing both these bands, and I took three friends who hadn't seen any of the bands. They were as impressed as I was.
This Other Eden hit the stage and the crowd got bigger. This Other Eden are in a class of their own. These lads are talented and professional, their music is tight and John Kelly's vocals are amazing. The crowd were singing along to Moonlighting from This Other Eden's Six Seasons EP, and we're all at the stage.
Although I was at Pyromesh's final performance last year, I never got to see them perform so I was crazy excited to see Andy Jones, Alex Lassetter and Greg Turner perform. Pyromesh was outstanding, the sound and performance were tight, Andy was amazing, his passion was brutal, I felt privileged to have the opportunity to shoot these lads. Pyromesh's final gig was my first time shooting live music, so it was an honour to have this opportunity.
The crowd and stage were set for the headliners. Tempest Rising were as brutal as ever, their set list include No Remorse, Devil in Me and Know My Name, among other tracks. Vin Trikeriotis and Andy Jones (Pyromesh) performed Wretch together (see photo), definitely a crowd favourite. Know My Name is probably my favourite track, I love Wretch, but the latest single has blown me away. I hope the world does get to know the name Tempest Rising, they're an awesome and talented heavy metal band, committed and dedicated to their craft.
The atmosphere was amazing, punters were happy, there were no angry drunks, no intolerant security guards, people in the mosh pit made room for the photographers, it was like hanging out at a friends place, where everyone wanted to have fun.
Now I was concerned I would be biased in my opinion of the night as my best friends/brothers are in This Other Eden, Pyromesh and Tempest Rising so I took 3 girlfriends along, two are musicians themselves as this was a killer lineup I couldn't miss. They were blown away by the high quality of performances across all five bands. They also felt the unusually happy atmosphere, and it wasn't a result of alcohol. It was just pure joy, shared by all that braved the storm to watch stellar performances by our homegrown rock gods.
PHOTO GALLERY
Tempest Rising
Pyromesh
This Other Eden
Nevsky Prospekt
Let's Kill Uncle
The images may not be reproduced, copied, transmitted or manipulated without the written permission to Rock At Night and the photographer. Use of any image is a violation of the United States and International Copyright laws.
Latest posts by Mafiia McCool
(see all)