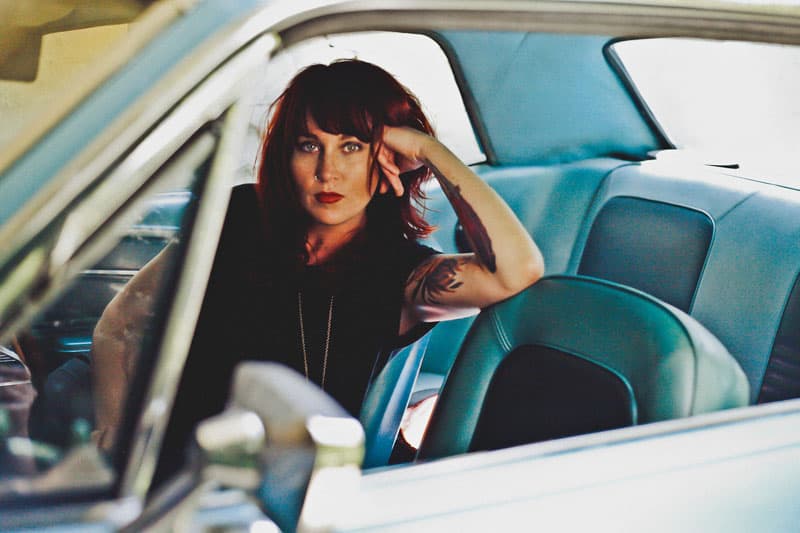 By Chyrisse Tabone, Tampa Correspondent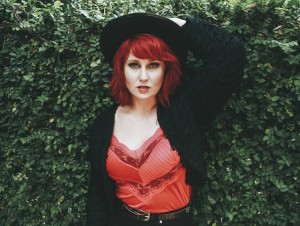 Rock At Night typically reports on the rock music scene but will report on artists and music in other genres when they are exceptional.  There have always been fine country musicians coming out of Australia, for example, Olivia Newton-John and Keith Urban come to mind. Australian alt-country band Ruby Boots, the band name moniker for singer/songwriter Bex Chilcott, is such an example.  Bex Chilcott has toured throughout Australia and has made a couple of journeys to the US, including visiting ground zero for country music—Nashville.  In recent years she has opened up for such well-known acts as Father John Misty, Nikki Lane, Shakey Graves, Reverend Horton Heat, and Shovels and Rope. This Fall she will embark on another US tour starting in California and working her way to the East Coast.
When I listened to her recently released album Solitude, I was mesmerized by not only her smoky, husky voice drenched in emotion but also the depth of her songwriting.  The quality of the songwriting was reminiscent of greats like Kris Kristofferson, and I was pleasantly surprised to see Ruby Boots opened for him during an Australian tour.  Her self-proclaimed influences of Lucinda Williams and Linda Ronstadt appear to have rubbed off since the music is that good!
Rock At Night had the pleasure of speaking to Bex Chilcott recently.  She appears to be one hard-working lady as she not only has been super busy touring Australia and promoting her latest album but also managing the day-to-day touring activities and the business side herself.  When asked about wearing many hats (which most of today's musicians seem to be doing) she said, "Thankfully, I have a publicist because that's something I really hate doing.  I really hate marketing. That's my beef."
She continued, "You're also managing people which are around you, not just yourself.  It was really trying through the album release. It was really stressful.  I tour manage everything, as well, when I'm on the road."
Rock  At Night asked, "When can you do songwriting? When can your creative side come out?"
"That's a good question, to be honest, because we (my guitarist and I) are writing two days a week at the moment. There hasn't been a lot of time for songwriting around the album release.  I think all of the big work is done—the publicity and the tour.  I hope to have more time freed up in the future. It's basically about 70 percent business and 30 percent artistry.  When you are in so love with music you can work yourself into the ground to keep playing it."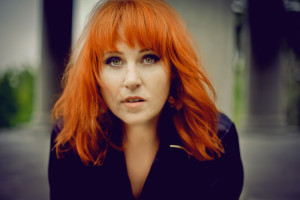 Chilcott explained she has completed about 30-35 songs in recent years (enough for two albums, really) and picked out songs for Solitude that represented her current mood.  She explained that she started her career in singing after a stint working as a deckhand on a pearl boat (more on that later).  She later developed nodules on her vocal chords, and explained, "I couldn't sing for three years (and I had to get my confidence back). I had nodules in my throat. So I had to take a lot of time off singing.  I was very nervous about singing again so I started writing these folk songs. The folk stuff I was writing really wasn't invigorating me anymore."
After recuperating and regaining her confidence with her singing voice, she began writing the raw and honest songs which comprise Solitude.  Chilcott also learned singing techniques so she would not "rip her voice to bits" and started "singing properly. "
When listening to Solitude, change in mood from sweet melancholy ballads to rompin' almost rockabilly tunes. The diversity is apparent.  Chilcott explained, "In terms of how I write, lyrics really mean a lot to me.  I feel as long as the mood and the melody are communicating the lyrics, that's what I try to honor.  I think that's why it comes across like it's eclectic because I try to honor that approach."
Rock At Night confessed, "I'll tell you what my favorite song is on the whole album…."Ruby Blue."
"Ah! That's MY favorite song!"
"When you sing it I feel your emotion. It's almost like I can picture myself dancing with a sweetheart.  Like being at a dance and hugging close. Your voice is sweet Olivia Newton John-ish but it's also husky. It has some depth to it . It is velvety and smooth but then it gets kind of raw and rough.  I love that! There are different textures to it. Whatever happened to your throat? It sounds great!"
Chilcott confided, "I've always had a husky voice but I guess when I was losing it quickly, I didn't sing for a couple of days. It was obviously concerning but now I know my voice well. Now I know where I can push it and where I can pull back."
She paused and added, "We're friends now. We used to be acquaintances."
Rock At Night inquired, "What do you do on the road to keep your voice healthy?"
Chilcott explained, "I'm pretty religious about warming up.  I do two warm-ups a day and one is usually about 20 minutes before I get on.  I'm also religious about keeping hydrated which can be a problem when you are on a long drive (laughs).  Also, sleep is a big one.  I decided to quit drinking altogether so I now have all sorts of energy.  Sleep is so integral to keeping your voice healthy.  It's not for everyone. I sound like a nerd but I have to be a nerd about it.  I don 't know how people can do six shows in a row. And stay out all night. And get high all night."
Another tip she added was to try not to have loud conversations with people after a show. Often with loud music in the background, chatting in a quiet place is another "trick I've learned over time."
Rock At Night asked, "When did you get into singing and songwriting? When you were a teenager?"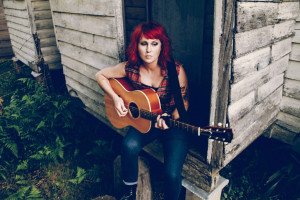 Chilcott recalled, "I remember playing the guitar and singing as a little girl but  my path didn't allow me to pursue that for awhile. It was kind of tumultuous in the beginning for me.  By the time I was 22 I began to feel like I had a handle on my life.   I went up the coast to work. I started working as a deckhand on pearl boats.  I'd spend almost two to four weeks out at sea.
Rock At Night exclaimed, "Wow! That sounds labor intensive!"
Chilcott responded, "Yeah, it's really strong physical labor.  It actually damaged my back so I had to stop doing it (which is cool).   I started playing guitar out there (a friend was teaching me). Eventually I became addicted to it, like I couldn't put it down. I'd be racing to my cabin on the boat to play, like during lunch breaks. I'd have 15 or 20 minutes. It got to the point where I couldn't stop thinking about it so I started writing songs—really crappy songs!"
Chilcott explained that she has always liked to sing.  She used to sing at home after school and entered local talent competitions.  Rock At Night continued, "So you wrote a collection of songs and then found people to back you up?"
"Yeah, I was playing solo for a couple of years on jam nights and open mike nights. Then, I took three years off because of my voice and learned a lot about the business.  Then I started forming a band to work on my new songs . We were kicking around together for a couple of years—and then we broke up in 2013.  I was the sole songwriter and I had the songs .  I started putting guys in the studio with me to make the record and some of them ended up being in my band now. "
Rock At Night asked, "You've opened for some top people. I see you opened for Kris Krisoffersen, Shakey Graves, Shovel and Ropes…"
Chilcott commented, "I had a great time with Shovels and Rope and Shakey Graves. They came over to do four shows in Australia. Kris Kristofferson and Niki Lane—we did them as well. Then we did the Tony Joe White shows as well.  So, I've been doing a lot here and keeping pretty good company."
Regarding traveling and tour in the US, Chilcott confessed, "I love being in America. It's actually really dear to me. I love it! I really love the American people! I've spent most of my time in the South and it's really beautiful as well."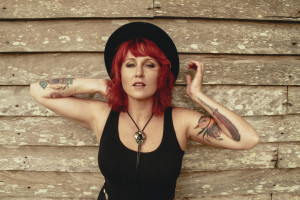 Rock At Night commented, "Americana is really popular in the South. Have you tried singing blues?"
Chilcott responded, "I've tried to do a little jazz now and then, like when I'm in my bedroom…to get rid of some angst and energy.  I sing more of that Old School Country."
"What's the most interesting thing you find about American people and America?"
"I guess a lot of the enthusiasm. I just feel like there's a really warm energy .  I feel like there's not a lot of holding back. I feel that Australians have this tall poppy syndrome. They can't rise and shine. They have to play it down.  Americans don't do that. They just own it.  The people there (maybe it was who I was hanging around with) make you shine. They make you feel like you can be whoever you want to be as well."
Rock At Night responded, "It's funny you say that because I play music (I don't sing but wish I could). I feel when I'm around other artists I get better. We always encourage each other. It's almost like a support group.  But then I've spoke to other musicians, for example in Detroit, and they are afraid of playing in front of other people because they might have their ideas stolen."
Chilcott added to the conversation, "Another beautiful thing about being there is it's such a music loving culture.  It's so thick you can breathe it over there."
"But then you must be talking about Nashville? That's how it is there."
Rock At Night wanted to know more about the recently released album Solitude and asked, "I see you just got on a label called Lost Highway Records. Did you record in Australia?"
"Yes."
"One thing I noticed when I listened to the album was it is really well-produced. It's not over-produced (like a lot of albums today).  I can really hear your true voice.  It's really you because here, whenever I hear a lot of the artists singing on albums today, it's engineered with harmony and auto-tune. I'm really hearing you!"
Chilcott responded, "I'm really against that kind of stuff. I'd rather have a flat note here and there.  If I can't get it right? If it's in there, it's in there.  Fuck it. We're not all machines and we're not perfect.  I don't think I would be honoring my songs if I took that approach with the recordings because my songs are real. They are honest. That's how I want the production and the vocals to be as well.  How are people going to believe me otherwise?"
Rock At Night said, "That's one reason I like "Ruby Blue" so much. When I listen to it I feel you.  It almost brings tears to my eyes.  I really like "Solitude" too."
Really, give Solitude a listen, even if you are a rocker. It is really nice to chill and give one's ears a rest. Put on those earphones and enjoy.
"Wrap Me In A Fever"
"Middle of Nowhere"
"Wise Up"
https://www.youtube.com/watch?v=wuW1X6vR5LI
 Tour: U.S. FALL TOUR
•    10/09/15 Los Angeles, California at The El Cid
•    11/09/15 San Marcos, CA at Old California Mining Co
•    19/09/15 Nashville at The 5 Spot
Awards
Winner of "Best Country Music Act" 2011, 2012, 2013  & 2014 WA Music Awards.
Winner of "WAM Song Of The Year" for Wrap Me In A Fever – Best Country Song 2105
Discography
Releases: EP Self Titled 2010, EP "At Last" 2011, 7″ Vinyl Solitude/Lovin' In The Fall feat Jordie Lane 2014, EP Self Titled 2014.
DEBUT ALBUM RELEASE – 24th April through Lost Highway Records Australia

Latest posts by Chyrisse Tabone, Ph.D.
(see all)