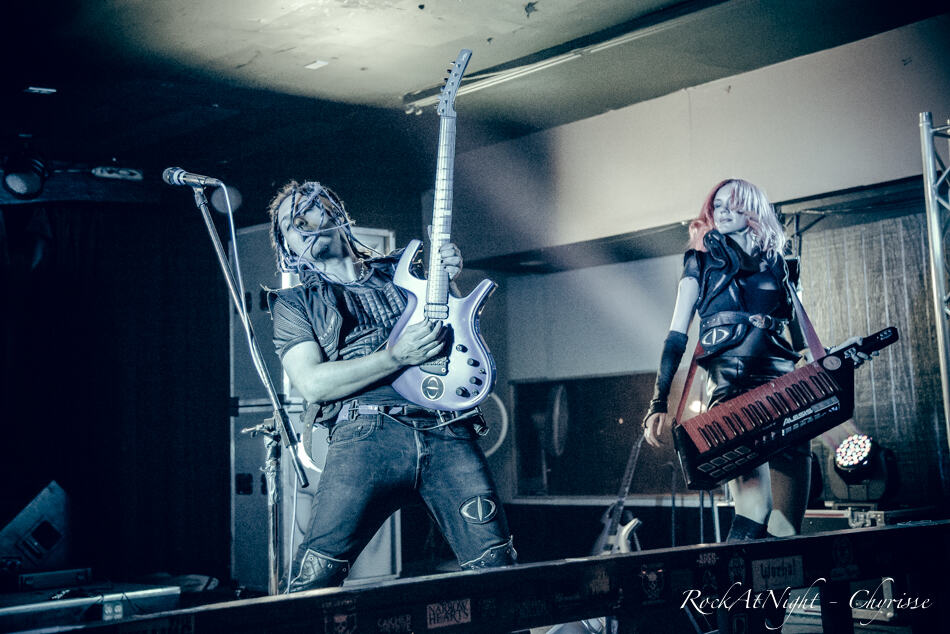 By Chyrisse Tabone, Tampa Correspondent
Venue: The Brass Mug–August 16, 2015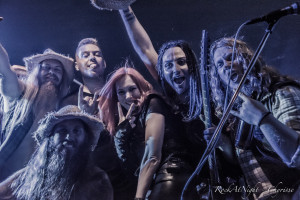 I have been corresponding with Skye Mansion since she was in the Netherlands in Spring.  I was looking forward to The Maension's arrival in not-so-sunny-Florida on the evening of August 16th. In fact, it had been raining non-stop for hours but I still ventured down to the Brass Mug to finally interview Mark and Skye Maension on their tour bus.  We sat at the little dinette booth within the ample-sized Winnebago tour bus.  I could hear the rumblings of music from the nightclub (it was actually Fearless, the Swedish self-proclaimed "hillbilly" band).  Mark Maension was very friendly and very articulate (one of my favorite interviews, I might add) as he discussed life on the road and the development of his music he calls "futo-rock" (kind of Nine Inch Nails meets progressive rock).  Skye Maension was even more tall and beautiful in person.  Both look the metal-band part with Mark sprouting bright blue dreadlock extensions and Skye wearing a Crayola-red mane (geez, and no roots). Both were very personable and intelligent as the conversation deviated from music to politics. I have always noticed that metal and punk rockers are very astute with keeping up on current events and world affairs.
I thoroughly enjoyed the band's music, which is also comprised of  Link (drummer) and Zeek (bass player).  All of the musicians were very animated with hair whipping, stomping, and of course, the music was fantastic. The Maension's music is very complex and cerebral, something which seems to be missing from a lot of metal I hear today.  Maybe The Maension's self-described "futu-rock" is truly the evolution of the genre.
Members: MARK MÆNSION – Vocals & Guitar ⦅⎮⦆ SKYE – Keytar ⦅⎮⦆ ZEEK – Bass ⦅⎮⦆ LINK – Drums ⦅⎮⦆
You can listen to the full PODCAST interview here
Photo Gallery
"Retrospection"
The images may not be reproduced, copied, transmitted or manipulated without the written permission to Rock At Night and the photographer. Use of any image is a violation of the United States and International Copyright laws.

Latest posts by Chyrisse Tabone, Ph.D.
(see all)