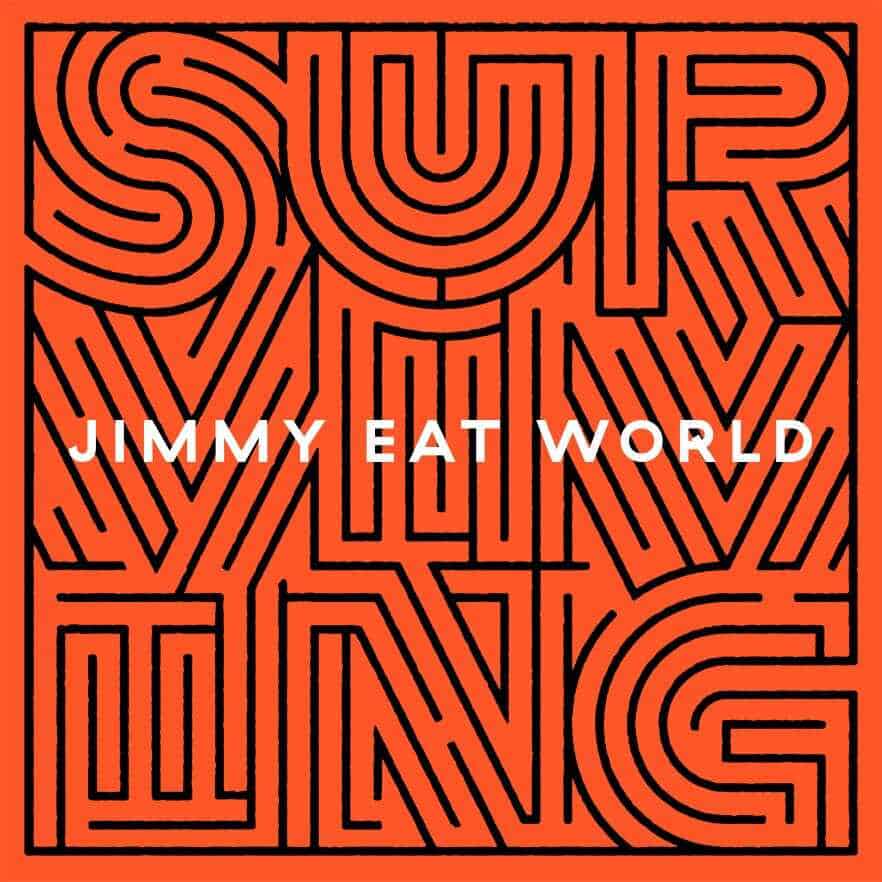 By Von Goloka, Rock At Night Manchester, UK
Album Review: Jimmy Eat World 'Surviving'-Release date October 18, 2019
Harking from Arizona, long time grafters Jimmy Eat World have maintained a core stability in their line-up for what seems like forever and so it's easy to see why they might have been tempted to entitle their 10th album release, due out on 18th October via The Orchard / RCA Records, "Surviving" but they do themselves an injustice there. Far from just hanging in there and just throwing some shapes Jimmy Eat World are, in fact, and in no small measure due to their almost instinctive cohesiveness, thriving and wringing out a whole new level of energy on this most invigorating slab of rock.
"Surviving" is a work that strips back the Jimmy Eat World sound making it much harder, leaner, and tighter than ever and it looks like the creative freedom that so often grips bands reaching the milestone release that is the magical tenth has bestowed a great gift upon Arizona's fortunate sons Jimmy Eat World as, boom, just like that after some 25 years they drop a slick as you'd want and unashamedly fully charged LP on us all and the cover is Orange, my favourite colour, Win win.
"Jimmy Eat World Nail Down their 10th LP "Surviving"
"Surviving" is a very good rock record; let's establish that right at the start. The title track "Surviving" opens up with a clear statement of intent, if ever I heard one. The ultra compressed and choppy production that you'll find throughout the record immediately demands attention and fast, no nonsense, confident, back to basics riffs growling with overdrive are precisely delivered with pinpoint accuracy targeting the metal edged fringes of rock. Right from the first revolution "Surviving" lets you know that you are in for a ride. Pleasingly, from this side of the pond, any tendencies to pull out the bombastic tendencies that so much US rock indulges in are quashed at once as jimmy Eat World set out to thrash out something far more urgent and intelligent. This is powerful rock music on steroids but it's keeping its shirt on.
https://www.youtube.com/watch?v=XTQLfmEVUA8&list=PLBEA9EQTvrQwZCq1b98bsl6MyZlC6Ih4l&fbclid=IwAR1qyTYMLW1G2CSJoWeSxKz6_1owKyq0zdt11XMaNPxSAJbDg85SV79kiow
From the opener the LP briskly dispatches the next eight tracks in much the same vein pausing only for a couple of down tempo numbers that will probably franchise well for any number of sports montages until the most astonishing of closing tracks left me, for one, re-evaluating the whole deal. "Congratulations" as it is oddly called is a conspicuously lengthy 6 minutes finale that shows just how free Jimmy Eat World have found themselves to go for it on "Surviving". In a go for broke moment "Congratulations" is a gloriously grandiose neo-progressive heavyweight contender and masterwork that propels itself ever up higher and higher to an absolutely blistering conclusion that leaves the listener bathed in adrenaline at its full stop end and quite simply wanting more; much more. If Jimmy Eat World pick up where "Surviving" drops off on their next outing then it could be their finest ever. The future is calling.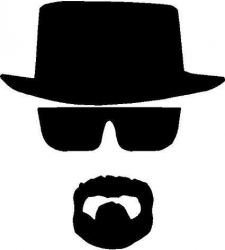 Latest posts by Von Golaka
(see all)