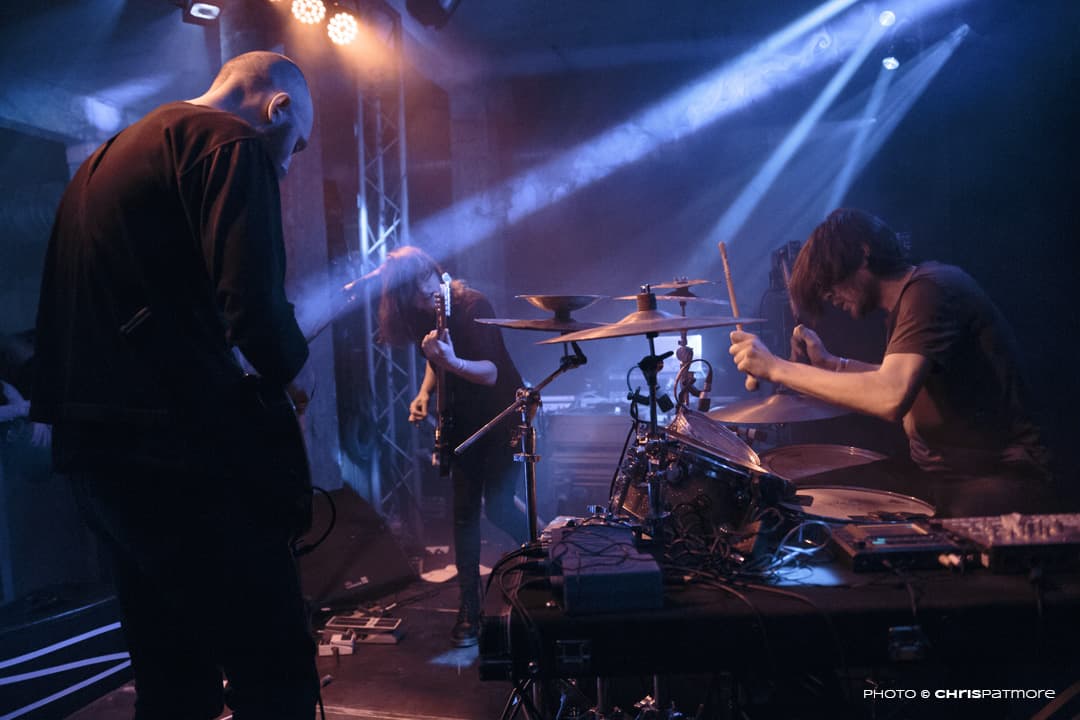 By Chris Patmore, Rock At Night London Correspondent
Cosmosis: Psych in Salford–Saturday 12 March 2016, Manchester England.
Psychedelic music has come a long way from its roots in the Californian counterculture of the sixties. Over the last half century, it has cross-pollinated with other musical genres, mutating and evolving along the way, but at its core it is quintessentially the same. An old canalside warehouse in Salford (just down the road from the Coronation Street set) is a long way from the streets of Haight-Ashbury, but Cosmosis Festival showed that psychedelic music, in all its variations, is very much alive.
Cosmosis packed over 40 bands into a 12-hour day, across five stages appropriately named after the five elements (speaking of quintessential). From major name acts, such as Lola Colt, The Ravonettes, The Brian Jonestown Massacre and headliners The Jesus and Mary Chain, on the Air Stage, to lesser-known favourites such as of Montreal, Sleaford Mods and Ringo Deathstarr on the Earth Stage. The Water and Fire Stages featured well-established indies such as Sonic Jesus, local Manchester grrrl band Pins, Esben and The Witch, along with two personal favourites, New Yorkers White Hills and Londoners Saint Agnes, who both put on spectacular performances that rivalled the headliners they were sharing stage times with. While beer and whisky was more evident than electric KoolAid, oil lamps were replaced by digitally enhanced light shows and safer chemical smoke was substituted for dry ice, the psychedelic vibe was still very much alive, carried by the drones, fuzz, reverb and general wigging out of a hundred electric guitars. Psych may still be on the periphery of the general music scene but it is definitely growing in popularity as more club nights, all-dayers and festivals continue to attract both new fans and old.
PHOTO GALLERY
The images may not be reproduced, copied, transmitted or manipulated without the written permission to Rock At Night and the photographer. Use of any image is a violation of the United States and International Copyright laws.

Latest posts by Chris Patmore
(see all)